Chitty Chitty Bang Bang
Directed by: Jenn Jordan
Thursday, April 28, 2022 – Saturday, April 30, 2022
---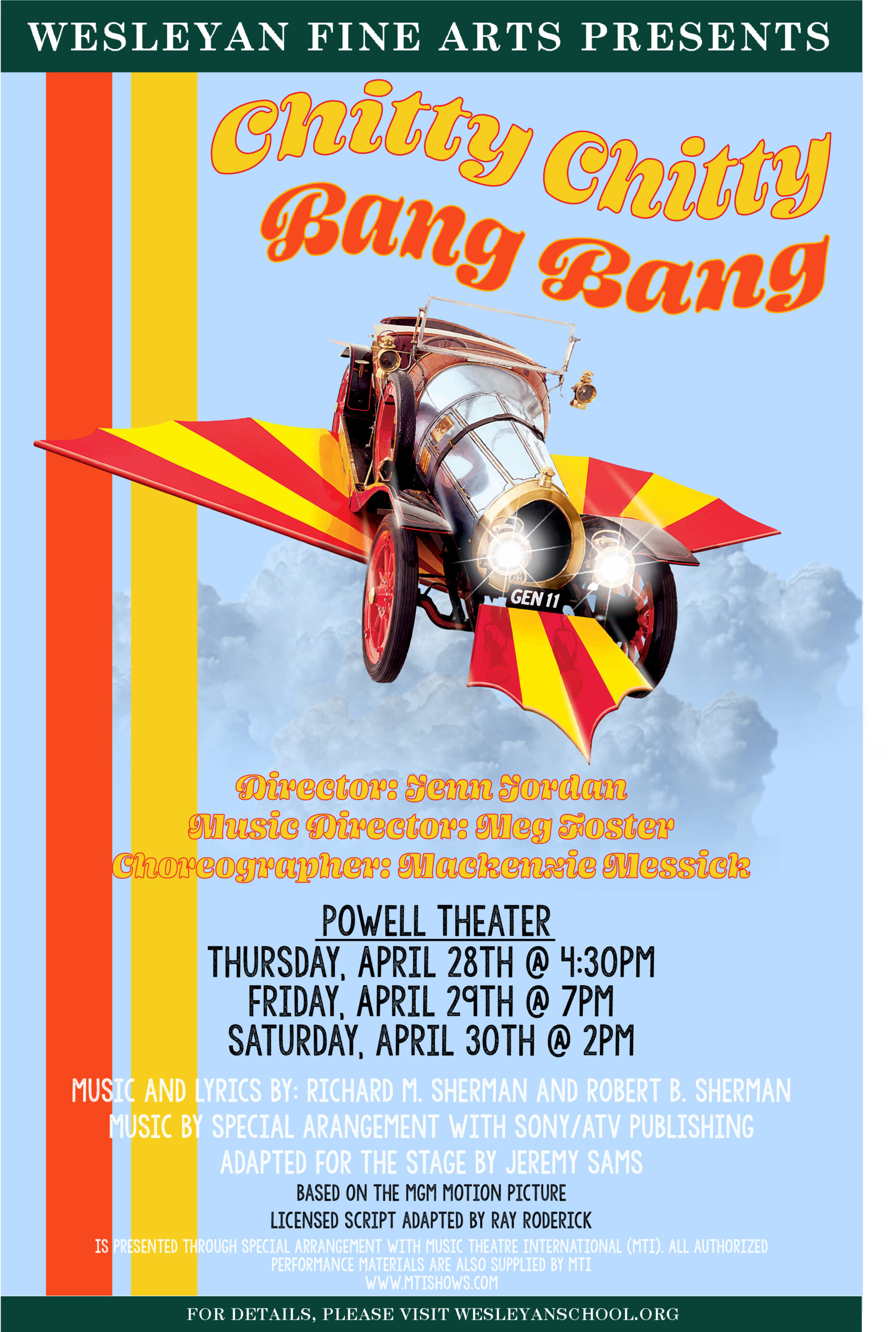 When Jeremy and Jemima Potts fall in love with an old wreck of a racecar, it's up to their eccentric inventor dad, Caractacus Potts, to restore her to her former glory. The three soon discover that the car is magical; she can float and fly!
Trouble strikes when the evil Baron Bomburst of Vulgaria decides he wants the car for himself. The Baron and his glamorously evil Baroness hire two bumbling spies, Boris and Goran, to steal the car and bring it back to Vulgaria.
Caractacus and the children join forces with candy fortune heiress Truly Scrumptious and the adorably addled Grandpa Potts to defeat the villainous Barons and Baroness and their evil sidekick, the Childcatcher.
Join the Wolf Jr. Players for this spectacular, high-flying adventure that's all about the magic of imagination, the triumph of true love, and the belief that "teamwork can make a dream work"!
---
Ticket reservations for this show have concluded.