This is a Test
Thursday, September 24, 2020 – Saturday, September 26, 2020
---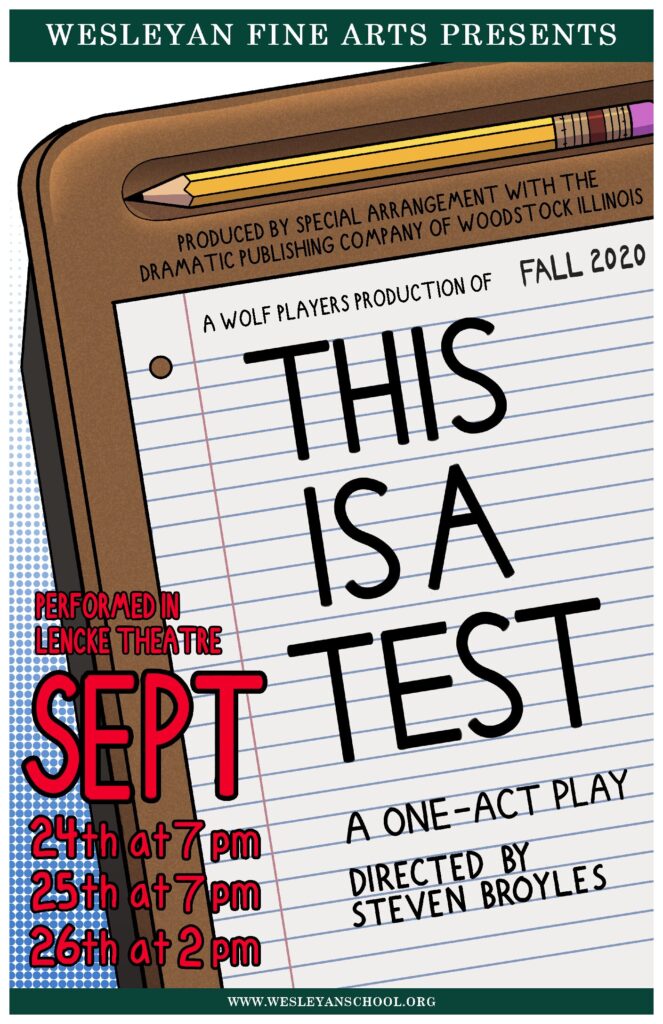 Ticking clocks, voices in your head, a big envelope awaits from your favorite college. Broken pencil, no pencil, no. 2 pencil! Will the madness end when our hero wakes? Wait, was our hero awake all along? Don't miss this madcap and hilarious look at everyone's favorite nightmare.
---
Limited seating for live shows are reserved for families of the cast and crew.
---
The livestream link can be found in Blackbaud on the Resources page.
---
For information, please contact memayfield@wesleyanschool.org.